Vision and Values
Our Vision:
Believe and Achieve to be the best that we can be!
At St Michael's Church of England Primary School, our ten values are at the core of everything we do. We use these values to be the very best that we can be and achieve our potential in an environment where we feel valued, cared for and secure; an environment that believes in us and we believe in it.
Hope
Koinonia
Compassion
Thankfulnes
Forgiveness
Peace
Justice
Endurance
Humility
Trust
We believe and achieve to be the 'best' that we can be. We believe and achieve in all that we do supported by our ten Christian values. If we have faith/belief in ourselves and our community, then God will guide us to be the best that we can be and we will achieve. This achievement will mean that we lead the 'best life' we can and develop the Christian understanding of being part of the Kingdom of God now and forever.

We have high aspirations for our children and we encourage them to aim high whilst fostering respect and care for all. We teach, support and encourage all of our children to achieve their dreams and successes by celebrating individuality together, offering engaging and varied learning opportunities but above all, enjoying all that we do together where we value everyone in our school and wider communities.
By providing an environment in which members of our community are happy, safe, comfortable, motivated and valued; learning will flourish and we will achieve what we all believe we can do and what God wants us to do!
British Values:
Alongside our 10 values we will develop children's spiritual, moral, social and cultural education through the promotion of fundamental British Values. British values will be taught throughout the curriculum and further promoted during Collective Worship.
Every year, we depict our school values by looking at what they mean to us, where they are found in the bible and stories and teachings from the bible - these are displayed in our hall so we can see how different they are each year.
We also start each year with a new idea to unpick what 'being the best that we can be' means and how this links to our lives and the bible. This year we have focused on the book 'Maybe' and the idea that 'with God, everything is possible...' Matthew 19, v 26
Below are our current canvases depicting our values...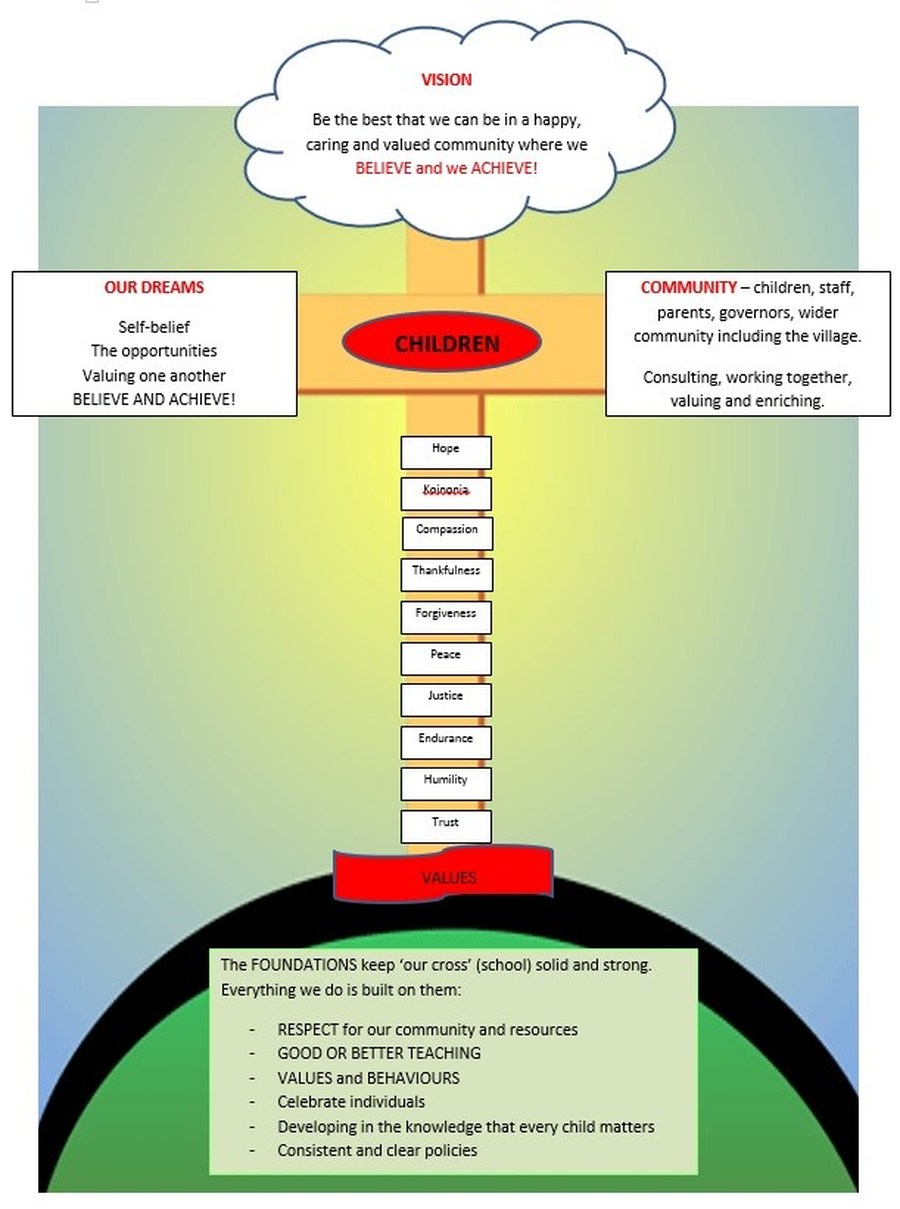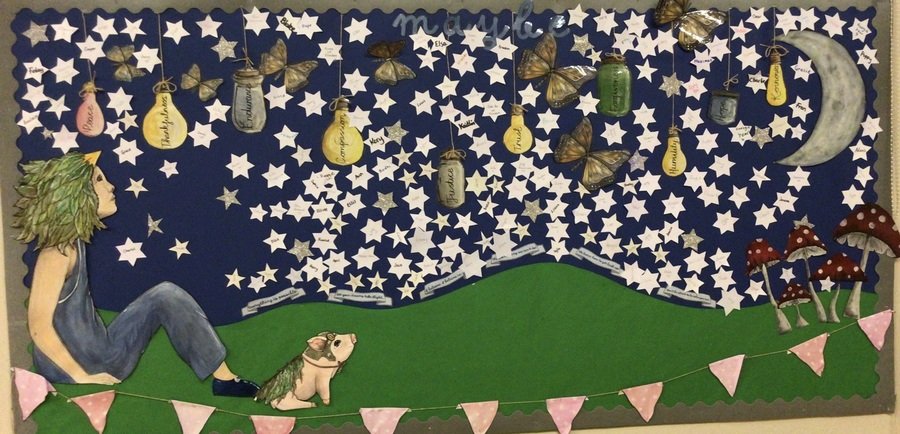 Above is our work on the book 'Maybe' and then linked to 'with God, everything is possible' below.